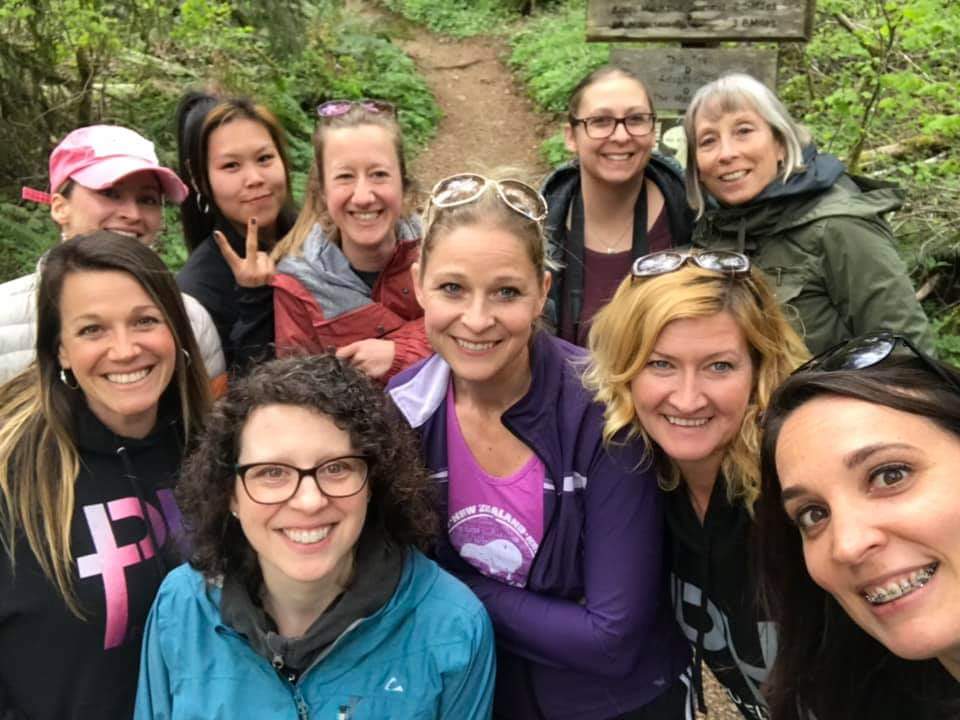 Are you tired of seeing people stuck but don't know how to help them?
Be the key! Start a mentoring group
If you want to bring others along with you to unlock this game-changing adventure, we have the tools you need. All you need to do is be the
key
. Purely His curriculums were created for you! This is not your typical Bible study or support group…it's so much more than that. If you throw yourself in wholeheartedly, you will walk away changed and also get to see the others in your group change as well. If you're looking to get unstuck and stay unstuck…you just found what you've been looking for. Michelle has had a dramatic life change and has healed from things that most people say you don't recover from…
but she did it anyways
! And then she went on to mentor countless people over the years helping them to heal using the
5 steps
she created, because she discovered that she could be the
key
to set others free and so can you!
We have these two group curriculums:
Whether you're struggling with your own challenges or you are a group leader seeking a study that will be transformative and powerful, I encourage you to explore what we have to offer. I wasn't a hopeless case, and I believe that for everyone. Breakthrough can start today with five clear steps. Are you ready? Let's do this! Our mentoring group curriculums produce results because you will confront issues head-on and proactively work through them. It's the perfect atmosphere to unload baggage and leave it there, so you and your other group members can leave lighter and healthier. You can go through the curriculum alone, one on one, or in a small group in your church, home, business or even online.

Purely His Group. This is the group to start with. 5 steps to learn how to go all in with Jesus and get unstuck from the root cause of your current issues and so much more! This group will take five months to complete if you do one lesson a week.
PH Vine Group. This is the next step. The Vine group was started by two Purely His Groups that graduated and wanted to keep meeting, which is a common sentiment of most these groups. So they gathered together both men and woman and started a life group with their church and called it the "Purely His Vine", but quickly discovered that the curriculum they were provided was not deep enough compared to what they were used to in Purely His, so I decided to write one for them. There are four books, one for each season.
Learn more…
If you are interested in starting a Purely His Mentoring Group using the Pathway to Purely His curriculum for men, women, teens or couples, this is what you can expect. The purpose behind our mentoring groups is to go "All In" with Jesus and to "Get Unstuck" from the root causes of your current issues. The goal is to encourage people towards an awesome relationship with Jesus, assist them in healing from unresolved issues, and equip them to serve the Lord boldly by passing on all that they have learned. You can do all of this through the life-changing materials we've developed and the support we offer. It works best if there are 2 mentors and 8 group members. The groups are best if they are closed to new members after the second week. Each group meets for 2-2 ½ hours each week for 5 months. Having two leaders with different personalities and backgrounds enables them to connect with a more diverse group. It's also important to have group every week and not cancel them, so having two leaders helps makes that possible. Everyone comes from different backgrounds, but all can head in the same direction as they learn to become Purely His. This can work for any person no matter the issue, there isn't anything we haven't heard before and we believe wholeheartedly that there isn't any struggle that the Lord can't heal:
pornography, drugs, alcohol, promiscuity, low self-esteem, poor body image, eating disorders, marital problems, anger issues, self-harm, anger towards God or the church, loneliness, abuse, abortions, rape, sex trafficking and divorce
. These groups are unique because they don't have a specific demographic that it targets because struggles aren't limited by age, occupation or background. These groups thrive on diversity because people learn valuable lessons from others who have different experiences than themselves.
Testimonials
In Spring of 2015 I entered a PH group. I had just been released from the hospital from a terrible car accident and my husband and I were separated AGAIN. As I worked through the PH curriculum, I found healing, peace, and forgiveness AND my marriage restored! I have now lead eleven PH groups. I am ever humbled by the process and small part I get to play in others getting unstuck. God is able to use me in a mighty way through this curriculum.

If you want to talk about your problems, go to counseling. If you want to heal, go through Purely His.

Purely His has been a Godsend for me. Matt and Michelle truly have the heart of the Father in caring for the Body of Christ. Being in a group and then leading my own, the Lord has both dealt with deep things in me and also drawn me closer to Him in ways I never expected.

Purely His has been a fantastic addition to our church's discipleship process. I love the fact that people are able to take their next steps in finding and following Jesus through the ministry's relational approach.