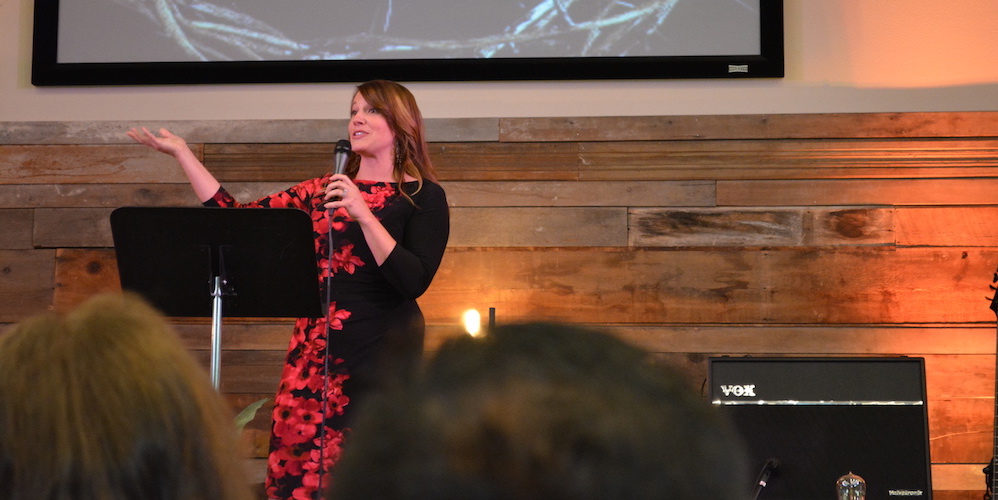 Speaking Engagements
The thing that sticks out most about Michelle speaking at an event is the response of the crowd she's speaking to. She's truly a speaker who can relate to nearly everyone and their story. Those minutes she's speaking is filled with laughter, tears, and just raw emotion. Her happy ending isn't the end, it's continuous and breathes hope into lives that may be much darker than hers now is. Michelle's sharing of her testimony makes people want what she has-Christ. And it's so attainable and in reach.
I love sharing my story on stage! I always have a few goals when I speak: to make them laugh, cry and for lasting change to take place in their life. I always ask the Lord to tell me something about the crowd I'm about to speak to and to use my story to illustrate that point. My favorite part is when I get off stage and the line starts to form and one after another I hear people say "You just told my story! I have never heard anyone tell a story that I could relate to." And then I get to encourage them and pray over them…it's intoxicating to me.
Michelle has spoken at countless churches, rehabs, prisons, homeless shelters, youth groups and women's retreats.
Interested in hiring Michelle for your next event?
If you're interested in hiring Michelle to speak at your next event, please visit our contact page and complete the form with the details about the event you're hosting. We will need the dates, approximately how many people will be in attendance, how long you want Michelle to speak for, what topic or point are you trying to get across to the audience and what is your speaking budget for this event. We will get back to you with a quote.
If you're looking to attend an event that Michelle is speaking at, we usually post those types of things on social media so make sure you are following us!