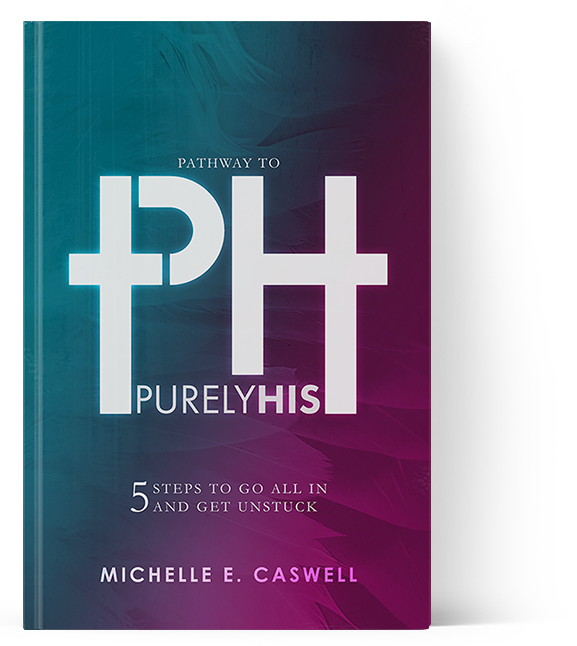 The Pathway
A 5-MONTH MENTORING PROGRAM
Not your typical Bible study or support group per-se. Our curriculum takes a refreshing and transformative approach toward true healing and accountability.
This group material spurs on a discipleship movement where people are getting unstuck and going all in with Jesus and then getting out there and doing what they are called to do which is making disciples. This will increase the workers in the church, the attendance and the passion.
A universal mentoring process that works great for men, women, youth and couples
JOURNEY
A journey over 5 months, that disciples a person through the actions of repentance, forgiveness, confession, surrender, discipling others, and walking out their faith.
Pastor Dale Schaeffer – Medford, OR
Medford First Church of the Nazarene

Our plan is to raise up the next generation of effective mentors by mentoring them through these groups that will be ran by you. The Harvest is Ripe and the Worker is You! Pouring everything you've got into them, so that they can pour into others. The group members get the best available training because they learn through personal experience.
These groups are built to be duplicated. Upon completion of the group, our hope is that new groups will be launched by those who just experienced it. That is how we see the discipleship movement progressing.

A refreshing and
transformative approach
MENTOR
Our mentoring groups produce results because we confront issues head-on and proactively work through them. It's the perfect atmosphere to unload baggage and leave it there, so they can leave lighter and healthier.
INTENTIONALLY DIVERSE BY DESIGN:
Everyone coming from different backgrounds, but all headed the same direction that are becoming Purely His. We welcome all struggles and all walks of life Including but not limited to those who are struggling with:
pornography, drugs, alcohol, promiscuity, low self-esteem, poor body image, eating disorders, marital problems, anger issues, self-harm, anger towards God or the church, loneliness, abuse, abortions, rape, sex trafficking, divorce.
This program can work for any person no matter the issue, there isn't anything we haven't heard before and we believe wholeheartedly that there isn't any struggle that the Lord can't heal.
These groups are unique. We do not have a specific demographic that we are targeting because struggles aren't limited by age, occupation or background. These groups thrive on diversity because people learn valuable lessons from others who have different experiences than themselves.
ADDRESSING UNCOMFORTABLE ISSUES
If you are interested in starting a Purely His Mentoring Group for men, women, teens or couples this is what you can expect. The purpose behind our mentoring groups is to go "All In" with Jesus and to "Get Unstuck" from anything that stands in the way of that. Our goal is to encourage people towards an awesome relationship with Jesus, assist them in healing from unresolved issues, and equip them to serve the Lord boldly by passing on all that they have learned. We do all of this through the life changing materials we've developed and the support we offer.
These mentoring groups provide a safe place to:
Talk about uncomfortable issues.
Get free from bondages.
Be encouraged in the Lord.
Be accepted without judgment.
Be held accountable.
Make new friends that last a lifetime.
We take a 5 Step Mentoring process that is universal and works great for men, women, youth and couples. However, due to the sensitive nature of our conversations, we choose to not mix genders when we start talking about personal issues. This includes couples as well.
Purely His took two and half years to make sure that these group materials worked prior to getting it published. We did over fifty groups in the Southern OR and Northern OR areas and this is what we found worked the best.
It works best if there are 2 mentors and 8 group members. The groups are closed to new members after the second week. Each group meets for 2-2 ½ hours each week for 5 months. Having two leaders with different personalities and backgrounds enables them to connect with a more diverse group. It's also important to have two leaders with different personalities and backgrounds enabling them to connect with a more diverse group. It's also important to have group every week and not cancel them, so having two leaders makes that possible.
It's wise to make the groups closed because of the sensitive nature of the things discussed. The same group stays together for the duration as they heal and grow together. You can anticipate lifelong relationships being produced because we encourage weekly contact with the other members outside of the weekly meet up and they have connected in such a deep way through this process.
You can decide how you want to use the group curriculum, there is a lot of flexibility and options. Whether you want to only have 1 leader and 4 people in the group, 1 on 1, or 2 leaders and 8 people in the group but cut the time in half and only meet for 2 ½ months. The choice is yours.
The outline for the weekly meet-up:
Prayer
Discuss last week's homework.
Read the weekly discussion topic.
A few questions will be asked of the group.
Open it up for discussion. The majority of the group time is spent talking.
Specific prayer over the topical discussion.
Homework is assigned to further the healing.
Our groups are anything but typical or predictable. While there is the group material for the mentors to follow, they will lean more on the direction of the Holy Spirit than the curriculum itself. We've been told by many group members that the atmosphere we create is different than anything out there.
The discussions had in these groups are raw and unfiltered at times because our mentors have a past and are encouraged to "drop their masks and keep it real." This sets the tone for the others to do the same. The group attendants are also encouraged to share their experiences with the others, thus learning to mentor while being mentored. Everyone learns from each other and this speeds the healing process dramatically.
The 5 Step process is the outline we use in our weekly group time. Each week there is a different relatable topic that is discussed to get the conversation started. The majority of time spent in group is focused on getting unstuck. Our schedule is also built to promote well rounded authentic relationships by encouraging contact with group members outside of the regular group time and including a service project.
Ongoing mentoring and support is inevitable through these groups because they become so close. We encourage the groups to set up a private Facebook page as well. Purely His will offer small get-togethers, retreats, large gatherings. We also encourage the members of the group to stay in these close relationships because we believe in mentoring that goes the distance.
We are raising up workers from within the harvest, teaching them to go "ALL IN" with Jesus while getting "UNSTUCK" from anything in the way of that. We equip them to reach those in their circle of influence.
We offer quarterly training in Southern Oregon for new mentors and we are willing to travel to your area to train potential new groups of mentors. This serves as our opportunity to better understand how to best effectively bring and support change as we are enhancing our approach.
We provide mentoring for group leaders in both personal and group issues. Our plan is to raise up the next generation of effective mentors by mentoring them through these groups that will be run by you.